Wildlife in Wales
Nature Tours
For those who visit countries to enjoy the wildlife, Wales is a country with so much to offer, from birds to marine life from, from mountains to coasts and lakes.
Wildlife of All types
With wild mountains, miles of coastline and great changes of scenery, it's no wonder that Wales has plenty of wildlife to enjoy.
Breathtaking Scenery
Take in the wide range of countryside and coastal attractions from South to North and back again.
Let us plan the perfect nature holiday for you.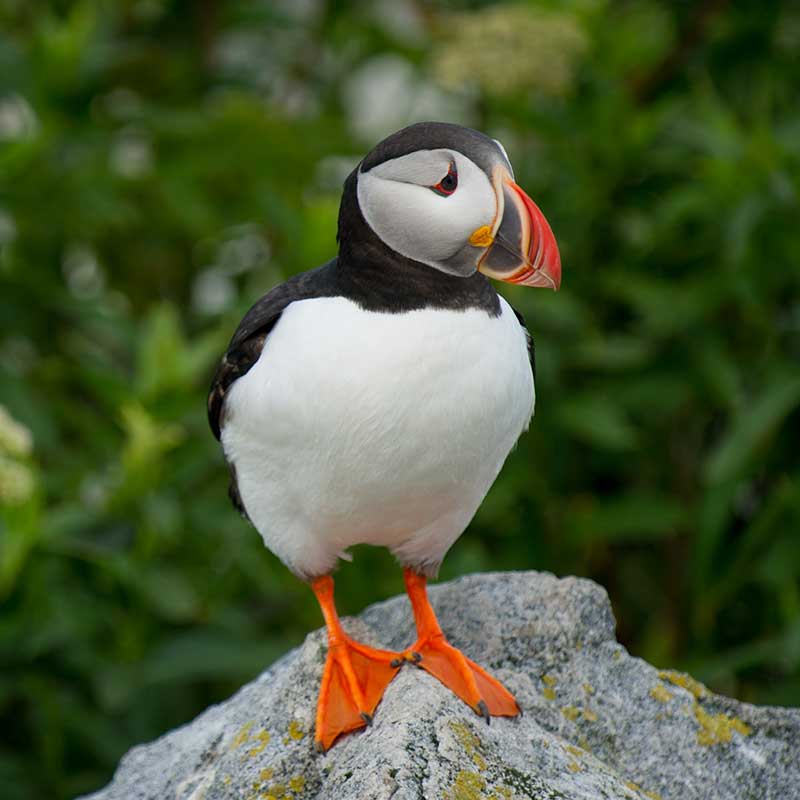 If you love solitude, peace, freedom: the sound of the waves, sea birds or grasses stirring in the wind, then Wales is the place to come to.
But you can also witness how nature is reclaiming the land from Wales' industrial past as trees, water and plants reconquer the former sites of pits, steelworks and industry.
Did you know?
Wales is the only country with a coastal path which runs around its entire coastline. It will take you about 3 months of walking to get around it all.
Discover Nature in Wales
At the last count, Wales had 216 wildlife reserves, 11 birdlife sanctuaries, more than 4,000 sq kilometres of National Parks, ancient oak woodlands, rivers, wild moorlands and hills.
Its coast path was the first in the world to extend around the whole coast of the principality. At 870 miles (1,400 km), it would take a fit walker, covering 20 miles a day, 6-7 weeks to walk in its entirety.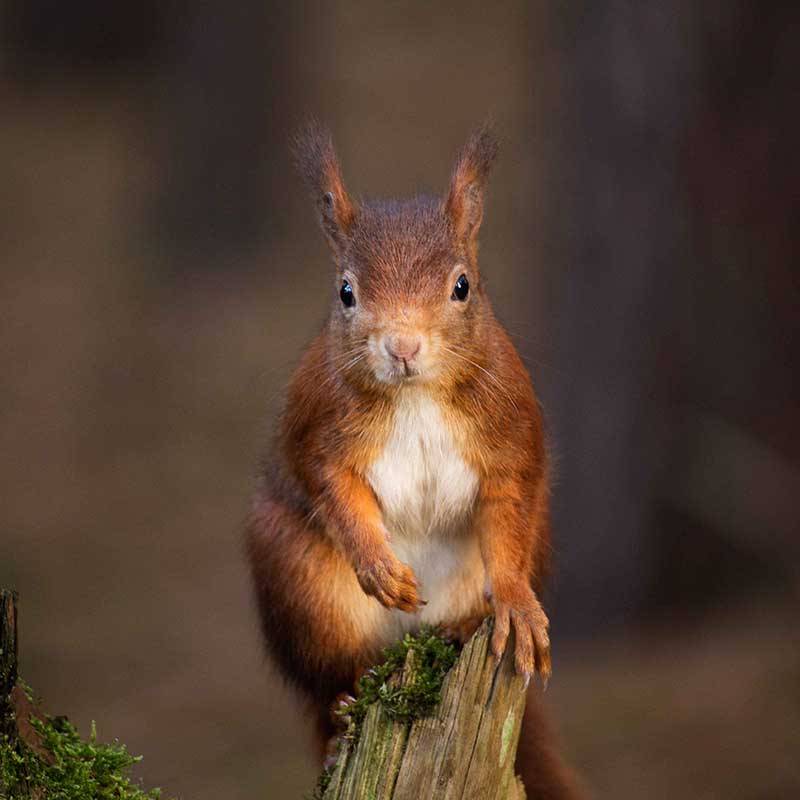 Sleep and eat well in our selection of hotels carefully selected to give you wonderful eating and a prefect night's rest.
You get to sample local Welsh cuisine, which is renowned for the quality of its locally grown produce and seafood.
Nature Tours
What to Expect
For those who visit countries to enjoy its wildlife, Wales is a country which does not disappoint.
Throughout the country, there are extensive wild bird reserves, many of which are widely acknowledged as being of international significance.
The Red Kite faced extinction not so long ago but now they are a common sight in the skies above Wales. There are also Kite feeding centres where it is possible to see these beautiful birds being fed en masse.
At least one pair of Ospreys breed in Wales every year and other rare breeds can be found at different locations.
The ever-popular puffin can be observed on various islands around the coast and many boat trips are arranged each year to allow the visitor to witness them and other sea birds at close quarters.
For those interested in marine life, Wales, again, does not disappoint. The seas around the coast provide sightings of porpoises, dolphins, sharks and even whales can sometimes be seen.
Inland the landscape varies greatly from north to south and east to west. From the majestic mountains of Snowdonia to the still high but more rounded Brecon Beacons, from the sometimes rugged coastline of Pembrokeshire and long expanses of golden sands to the green fields and gentle hills of the marches on the border with England, few countries offer such variety in such a small geographic area.
Red Kites Feeding
Sit in a specially built hide only feet away from of these beautiful diving birds and watch the result of one of the most effective bird re-introductions in the UK.
Cardigan Bay Dolphins
Take a boat trip from Fishguard or Aberystwyth in summer and you're pretty much guaranteed to see bottlenose dolphins and harbour porpoises.
Skomer Sleepover
Sleepover on Skomer, off the Pembrokeshire coast and see puffins, part of the 22,000 colony that lives there, or, the night-time arrival of Manx Shearwaters as they come in.
Ancient Oak Woodlands
Visit Coed Felenrhyd & Llennyrch, where rare Atlantic oak woodland sits above the Vale of Ffestiniog, fringed by the dramatic waterfalls of the gorges of Snowdonia.
Ospreys Return
The Dyfi Osprey Project is one of the conservation success stories of our time and 40,000 visitors a year flock to admire its resident ospreys between April and September.
Birdlife in North Wales
Take a day out on a walking trip in Snowdonia to visit the RSPB reserve on Lake Vrynwy. See if you can spot buzzards, siskins, grebes, wood warblers and redstarts.
Wild Scenery
From the dark greys of Snowdonia to the gentler hills of the Elan Valley and the Brecon Beacons, enjoy the beautiful scenery by car and train.
Anglesey Red Squirrels
Though they are rare now, red squirrels are still to be found in woodlands on Anglesey and in other strongholds of this beautiful creature.
Extend Your Tour
Some ideas on how to extend your holiday…
Amazing eating
Seafood and Lamb
Extend your tour with cooking lessons in Cardiff, or, if you prefer, visit the Black Mountain smokery in Crickhowell and taste beautiful Welsh Whisky with a tour of the Penderyn Distillery.
Pool & Spa
Treat Yourself
With a two day stay at a leading spa and pool where you can relax, be pampered and indulge yourself in lovely surroundings.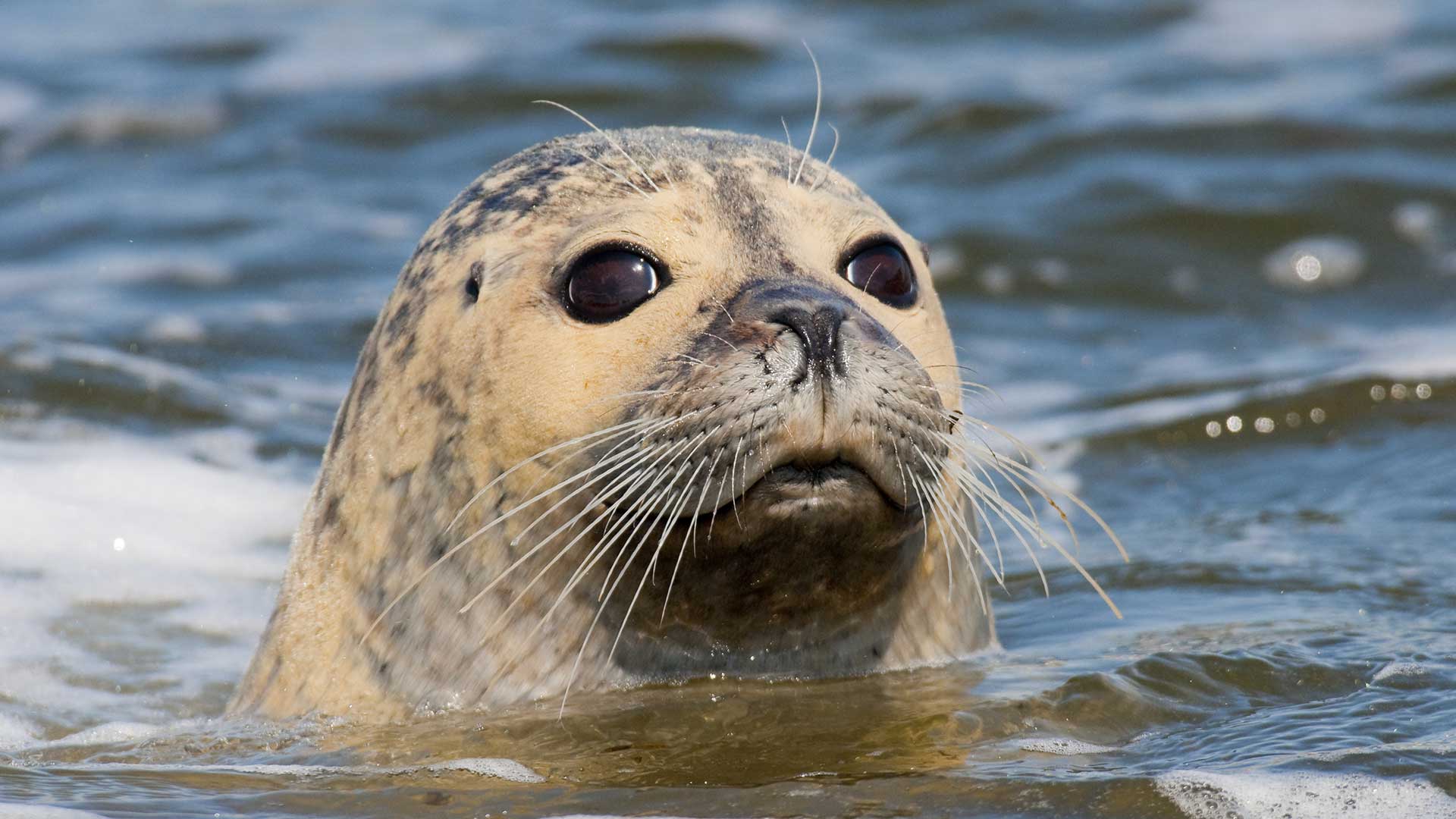 Book your dream holiday today
Contact Info
Tel: (+44) 0 1269 823 355
info@walesbeckons.co.uk
Address
Wales Beckons, 4 Gorsto Road, Gwaun Cae Gurwen. AMMANFORD, Carmarthenshire. SA18 1UW, Wales, U.K.